"This restaurant was so delicious… fresh hot meat and many items on the salad bar. Love the lamb chops..nice sunset and a wonderful friendly staff..." -Trina Jay
American Village in Okinawa is a vibrant entertainment district that is located on the main island of Okinawa in Japan. Chatan has become a popular destination for American military personnel and their families, with over 5,000 US Marines, Air Force, Army, and Navy members and their dependents stationed in Okinawa.
The American Village is home to many unique attractions that include an American-style shopping mall, movie theaters, cafes, restaurants, amusement parks, and a variety of shops. Okinawa also offers plenty of outdoor activities such as beach volleyball, boat rides, snorkeling trips, and parasailing opportunities.
It's no wonder American Village continues to be one of the most visited districts in Okinawa; its mix of cultural experiences combined with entertainment options make it an ideal destination for travelers seeking an enjoyable time while experiencing the beauty of Okinawa firsthand.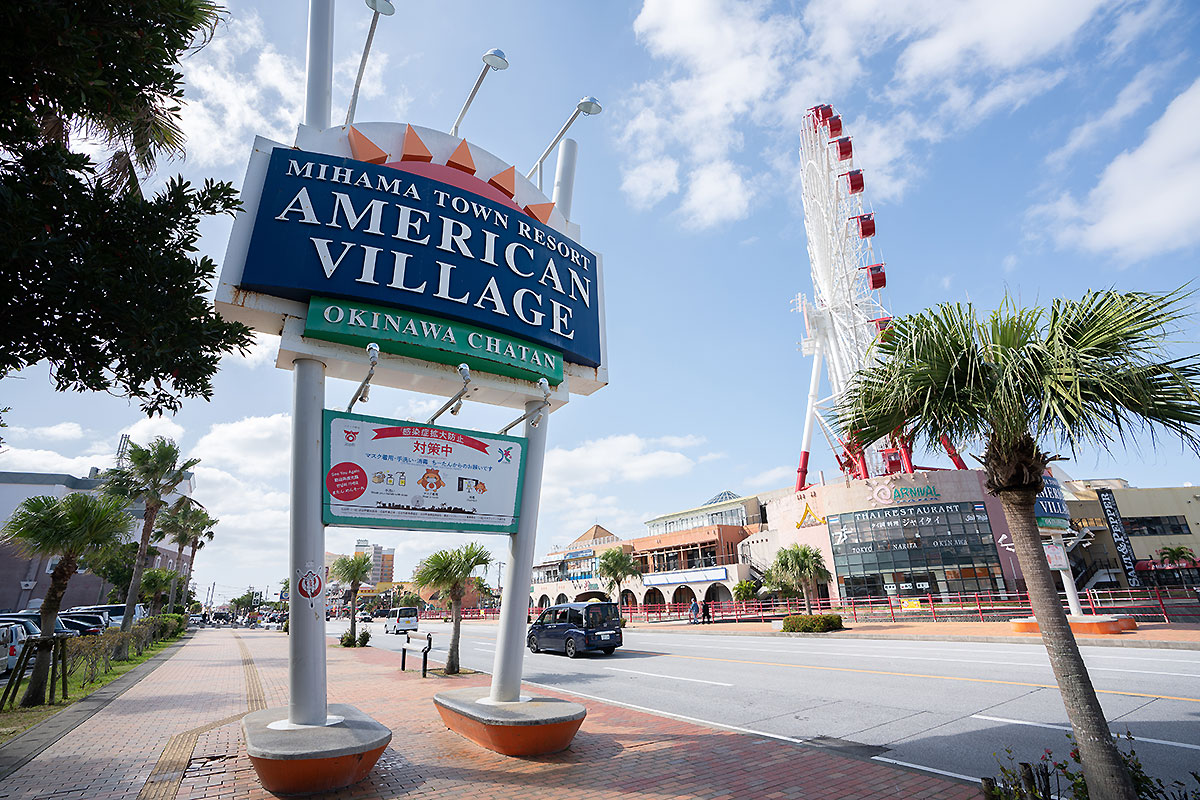 One fun activity to do at American Village Okinawa is exploring its numerous stores and restaurants. Whether you're looking for souvenirs, clothing, or gadgets, American Village can provide them – plus plenty more! Notable establishments include stores such as Aeon Mall and Kokusai-Dori Shopping Street which is in Naha as well as eateries like Fogo Brazil located in Chatan 10 minutes away from Kadena Air Base and Camp Foster.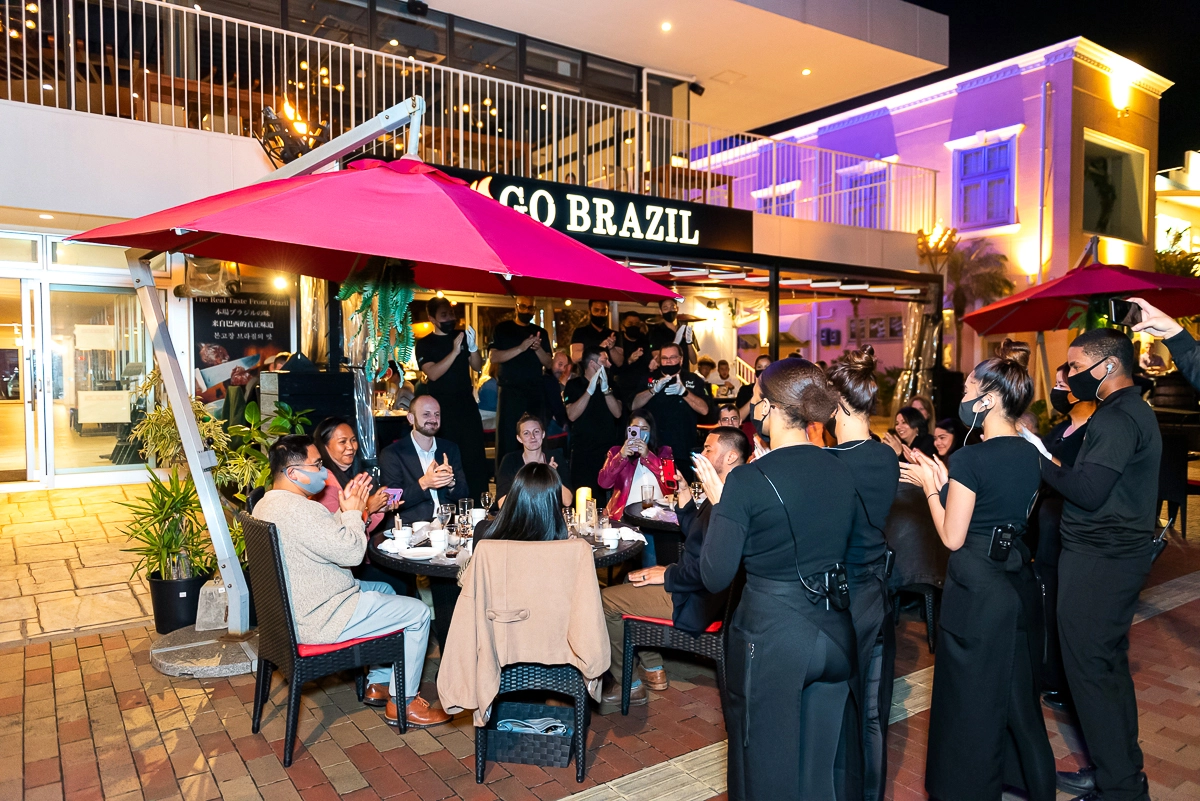 Fogo Brazil in particular is highly recommended – this all-you-can-eat Brazilian BBQ restaurant has been gaining popularity throughout Japan with locals and tourists alike due to its delicious All You Can Eat Meat of different type.
They have a huge first-time visit discount, so it's definitely worth checking out if you're in American Village.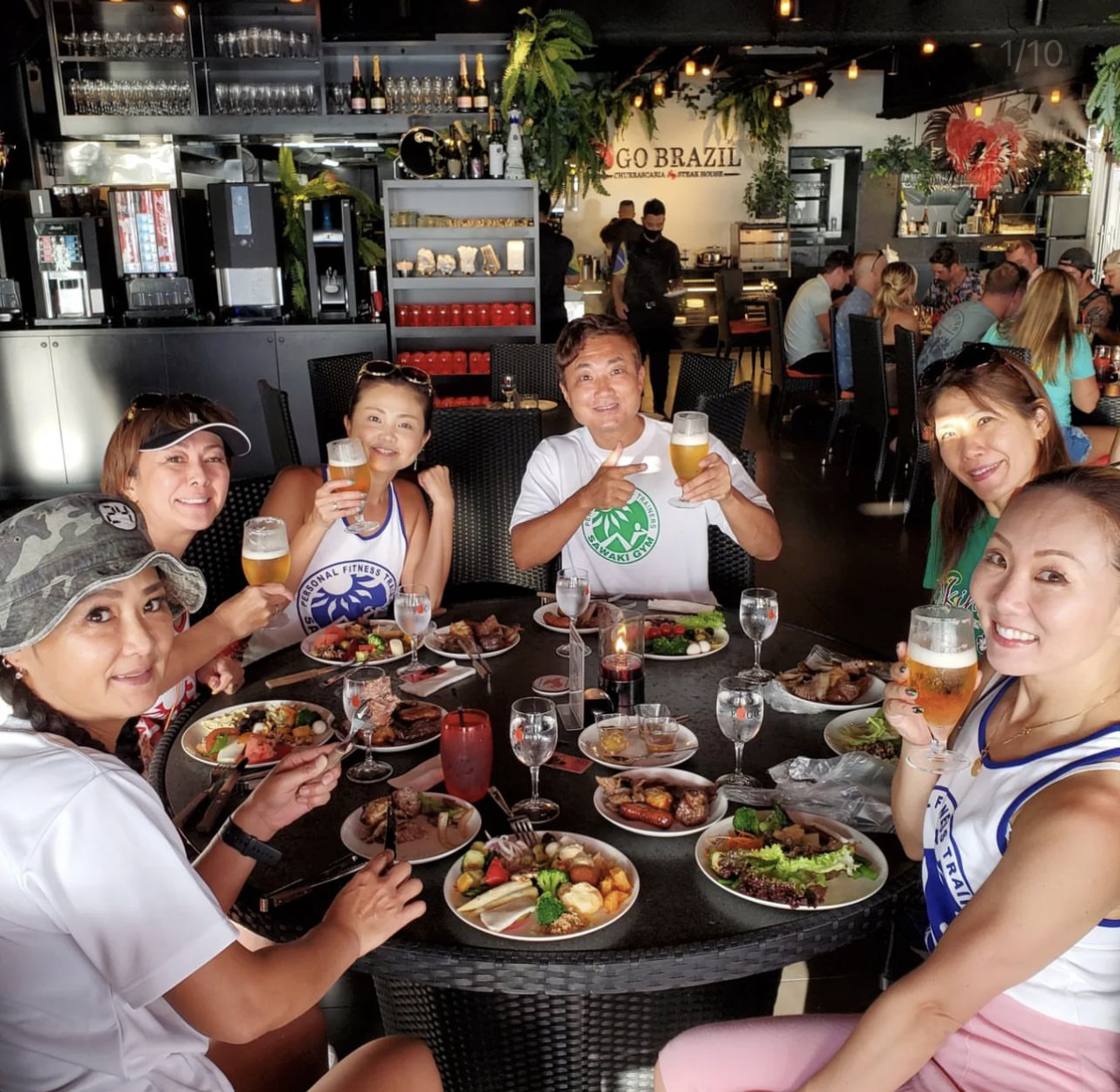 Here's why you should try Fogo Brazil when you visit American Village Okinawa.
1. Delicious Food: Fogo Brazil offers up an amazing selection of churrasco top sirloin, made from the highest quality cuts of meat and cooked to perfection on their traditional Brazilian grill. In addition to the main course, they also offer a wide variety of unlimited side dishes will make your meal complete.
2. Friendly Service: One of the best parts about dining at Fogo is the friendly service. The staff is always willing to help and answer any questions you may have about their food or special offers so you can get right into enjoying your meal!
If you're looking for an unforgettable dining experience while in American Village Okinawa, then you need to stop by Fogo Brazil! Enjoy a night out with friends or family and savor some delicious churrasco top sirloin that will make your evening one to remember. Don't miss out on this unique opportunity when you visit American Village Okinawa – head over to Fogo Brazil today!
Best Steakhouse in Okinawa
---
Other FOGO's sister department worth visiting
FOGO GYM is the perfect place for you to get in shape and play golf! It's Okinawa 24 Hour Fitness Gym are located in American Village. offer you state-of-the-art equipment with our cutting-edge Techno Gym machines, Golf Trackman simulator for golf members, and free weights to keep your workout fresh while crushing your goal so that you can get optimal results!
FOGO Indoor GOLF: Experience the best indoor golf in Okinawa, Japan Master Your Game Using Trackman Simulator at Fogo Golf